Look for our Kunkle Glove Golf Carts in Wellington Florida at WEF this winter !
They will be driven by Tori Colvin and other elite sponsored Professionals who wear and promote Kunkle Gloves.
After Winter season they will be all over the US at shows in Tryon, Kentucky, Michigan and the North East.
Premium Mesh back glove (Black)
Coming Soon!!  Same as our premium show glove but we have made the back mesh that is cool in warm weather and is banded over the back of hand for perfect fit.
Premium White Dressage Show Glove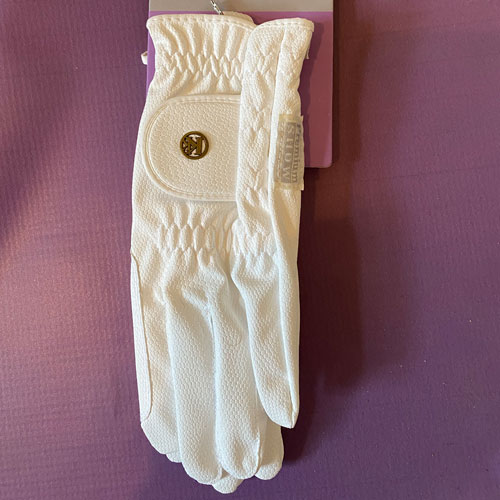 Due to hit the market in February 2022.
The Dressage crowd has been asking for our Premium show glove in all white so here it comes!!!